Miscellaneous Sequence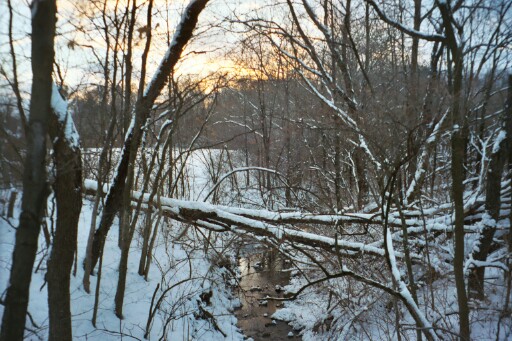 White swirling snowflakes
fill the sky in silent dance.
Such pristine beauty
soon blackens with ash and soot
in this passing, what remains?
Paul

The old year passes
in deep fog at nightfall;
such ghostly lights--
people walking silently,
where from? where to?
Richard

Ringing in the new,
the neighbor bangs a pot;
midnight--
after kissing we turn
back to beckoning dreams.
Don

So deep, this pot
Where drops drum on the bottom;
This parting--
Its direction as uncertain
As winter's rain-swollen stream.
Donna

Walking slowly
across a narrow bay--
the whiteness!
mind suddenly light
after all the dark.
Jari

Snow peak
Hidden in white clouds--
Mount Fuji rises
In my dream, becoming a dove
With outstretched wings.
Sarah

Hidden in the snow,
the distant mountain peak
only a memory--
when will the azaleas
so brightly bloom again?
Richard

Only a memory;
a year has passed.
Joys and sorrows,
a mingling of them both
hold a hostage heart.
Helen

Crisscrossing
In the snow, footprints
Of crows--
How much they resemble
The crackling of ice.
Sarah

All the crows have flown,
bare limbs are all that remain
in an empty sky--
they follow a single path,
but never leave a trace.
(allusive variation to Dogen Zenji)
Paul